Client Support
At Cymnet, we are committed to making your experience of hosting with us a success, and appreciate that providing good after sales support is just as important as using reliable networks and servers.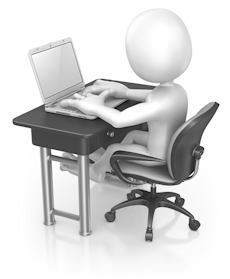 Server performance is independently monitored by Pingdom. Current server status, and historical uptime and response statistics are available on our Network Page.

The use of HP Blade servers colocated at Gyron's UK datacentre in Hemel Hempstead and connected to the internet by a fully redundant network infrastructure, help us to provide reliable and robust hosting with average uptimes better than 99.9%.

But we recognize that occasionally things can and do go wrong. Hardware failures, file system checks and reboots can sometimes result in unwelcome server downtime. During any such outage we will endeavour to keep clients fully informed via announcements posted on this website.

This website is hosted at a facility in the north of England, and is consequently geographically isolated from our UK servers and network at the Gyron datacentre.

Unfortunately our main website and help desk are currently offline due to an outage at our main UK datacentre. We are working towards restoring a full service as quickly as possible, but if you need to contact us before normal service is resumed, please submit a support request via the client portal on this website.

We will endeavour to response to all support request received during this outage in a timely manner, but our response may be a little slower than usual as our top priority has to be the restoration of a full service as soon as possible.